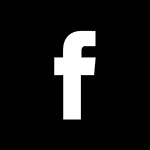 Monday-Friday: 8am to 5:00pm. Saturday: 8am to 12pm.
Island Tire - North End - (843) 681-2513
271 William Hilton Parkway -
Map & Directions

Our Services
Island Tire & Automotive Services has been serving the Hilton Head Island community since 1973. Find out why we are the longest continuously operating tire and automotive service company in our area. Our goal is to help you keep your vehicle running great, and lasting a long time, we offer a complete range of services for the care and maintenance of your vehicle. We know how important your vehicle is to you. We continually invest in training and the latest technologies to help you keep your costs down, and keep you safely on the road. We care about you, and we also care about our environment.

Complete Engine Performance Check
Tune-Ups & Oil Changes
Engine Repair & Replacement
Computer Diagnostics
Air Conditioning Service & Repair
Electrical System Diagnosis & Repair
Brake System Repair
Tires - Mounting, Balancing & Flat Repair
Suspension & Steering Repair
Cooling System Service & Repair
Factory Recommended Maintenance - 30k, 60k, 90k
Pre-Purchase Inspections
Brake & Lamp Inspections & Repair
Muffler Service & Repair
2 & 4 Wheel Alignment

Have a special or unique vehicle that needs repair or maintenance? We work on all makes and models from vintage cars to exotic imports to sentimental favorites.