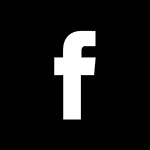 Monday-Friday: 8am to 5:00pm. Saturday: 8am to 12pm.
Island Tire - North End - (843) 681-2513
271 William Hilton Parkway -
Map & Directions

Women's Car Care Clinic
May 4th, 2013 - 12:00 – 3:00 PM
Ladies: Would you like to find out how to keep your car running longer and spend less money on expensive & avoidable repairs and have some fun at the same time? If so sign up to attend our first Women's Car Care Clinic on May 4, 2013. Island Tire & Automotive Services is hosting a free Women's Car Care Clinic at our South Island Location (4 Palmetto Bay Road) from 12:00-3:00. We will be covering some of the basics on what items on your car need periodic attention and how to minimize repairs through maintenance and keep your car running longer & get better mileage.
We will be serving hors d'oeuvres & wine during the event and will be drawing for some great door prizes. We will have several guest speakers along with our team of great Service Advisors & Techs on hand to answer any questions you may have about your car and how to make it last longer.
Sign up now as we will limit the event to 40 attendees. We look forward to seeing you there!
---
Presentation Topics
Tires & Alignment
Guest Speaker - Elizabeth Britton (Michelin Tire Corporation)
Importance of Tires, Selection, Tire Pressures/ TPMS, Proper Care & Maintenance, Tire Warranty & Road Hazard Protection
Vehicle Maintenance
Guest Speaker - Chris Casey (BG Products of Carolina)
Fluid Changes, Transmission, Brakes, Power Steering, Cooling System
Safely Change a Flat Tire
Guest Speaker - John Bradford (Island Tire North End) & Scott Maddy (Island Tire South End)
Brake & Suspension Systems
Guest Speaker - Lou Maietta (Island Tire South End)
Basic Functionality of Brakes, Shocks & Struts and How these Components Affect the Safety & Handling of Your Car
---
Space limited to the first 40 ladies who register!
Submit this form to reserve your seat!