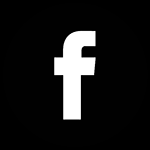 Monday-Friday: 8am to 6pm. Saturday: 8am to 12pm.
Island Tire - North End - (843) 681-2513
271 William Hilton Parkway -
Map & Directions

What Our Customers are Saying
Maria B.
New Rochelle, NY
11/2/2014
We were vacationing in Hilton Head this summer and our car's air conditioner stopped working. It was a typical HOT HOT August week. A friend recommended I stop in at Island Tire because she had a great experience there. They were so accommodating and squeezed me in immediately without an appointment and ran a diagnostic check. They were SPOT ON with the diagnostics and told me that they were sure it was still under warranty and hooked me up with a local ACURA dealer. (they could have offered to repair it and charge me the 1400.00 that they said it would cost) When I went to pay them for their time, they did not want to take any money. Now that is southern hospitality at it's best. Thanks ISLAND TIRE!
Diane Reed Burr
Hilton Head Island
Island Tire is dedicated to solving the customer's auto problem, even if there is nothing going into their till. I recently had my car serviced there, as I always do, but today discovered my a/c was not working. Kia took the car for a drive, checked under the hood, etc and confirmed my suspicion. However, instead of scheduling a service appointment, he insisted I call the dealership, verify my warranty, and have them do the work. Thank you Island Tire for always putting the customer first.
Po S.
Charleston
Great quality fast service, the people were very knowledgeable and experienced. My girlfriend and I were visiting from Charleston, SC and on our way out we had a flat. They showed us why the tire needed to be replaced and where it was damaged. I highly recommend this place, left very satisfied.
K.C.
Mt Pleasant, SC
I wanted to let you know about my experience today, as it was so overwhelmingly positive. I visited the south end location today on a friend's recommendation and was helped by Kia primarily. It is truly rare for a team to go out of their way to help and provide great customer service, so I was blown away. I needed a new tire in a hurry. It wasn't in stock, but Kia made it happen!
You have a terrific staff and I will most certainly return.
Paige Rose
Bluffton, SC
Your team was so professional yesterday. New brakes all around, new front rotors, and an oil change. They even washed and vacuumed my car. I had forgotten what color it was. :) Thank You!

Judy Schaffer
Hilton Head Island, SC
As a matter of fact, all 6 (Porches) I have owned had your tires on them!
Lisa Carroll
Bluffton, SC
Last night I drove from Columbia to Bluffton in that huge thunderstorm gullywasher that hit. Whew! Thank goodness my husband had new tires from Island Tire on the truck. No hydroplaning, no problems.....just took it slowly. Thanks, Island Tire.

Andrew Hogan
Roanoke, VA
While vacationing at HHI, my vehicle broke down. I had it towed to Island Tire on a local's recommendation. My vehicle had a few problems and we ran out of time before I had to leave town to return from vacation. I had to leave it on the Island and drive back to Virginia. It was quickly repaired and the owner personally drove my car to my folks over 4 hrs away! The owner returned to HHI in a rental car and my car is running as strong as ever with 150,000 miles on it. Thank you Island Tire and Berry for your customer service and willingness to go above and beyond. A hand delivered vehicle by the owner... you don't find that just anywhere these days .

Ashton Kelly
Hilton Head Island, SC
I had a nail in my tire last week and went to Island Tire on the South End… everyone was so nice and got me in and out of there in less than 30 minutes.. Keep up the good work! :)
Loyal Customer
Iowa
On two separate occasions I came to your shop with a worrisome problem that ultimately proved to be minor. The first was a tire with a nail that had not perforated the tread and the second was a mushy brake that just needed a little brake fluid. You promptly and cheerfully looked at the problem and resolved it without charge even though my car has out-of-state (Iowa) plates. In fact, you declined offered compensation.
That level of courtesy and response is unfortunately rare these days and certainly should be commended.
We come annually to Sea Pines to stay in our condo at this time of year. We certainly will purchase our gasoline and any other service from you in the future and recommend your business to our guests and friends.
Thanks again and have a great holiday season!
Loyal Customer
Virginia
I was vacationing in Hilton Head with friends when we kept hearing noises coming from my car. On August 8th we stopped at Island Tire and they were so nice and helpful. Immediately Scott offered to drive the car to see what the problem was. He found that the back left tire was about to fall off. My husband had replaced the shocks but forgot to tighten after taking off jack. Scott literally saved us as the next day we returned to Virginia and would surely have had an accident!! Thank you so much!
Ms. Charlotte Tilton
Hilton Head Island, SC
Your service is impeccable and I am more than grateful you have continued to stay in the same location and on the south end for so many years. Your attention to my safety, keeping me updated on services due, offering to give me a ride home and back if I need it and genuine kindness. That my friends is hard to find. You will continue to have my business and recommendations for many more years. Thanks!!!!!!!
Bob Huisman
Hilton Head Island, SC
Came in without an appointment and was taken right away for a check of a suspected nail in one of my car's tires. Found it and it hadn't pierced the inner wall. They suggested tire rotation (which hadn't been done in over a year, showing me the wear indications. Was out in a half hour. Very professional service people who know what they are doing. I'd recommend them to anyone.
Loyal Customer
We were on vacation when we needed to get the car fixed. You guys were super helpful and did a great job.
Loyal Customer
Hilton Head Island, SC
In the 7+ years we've lived on HHI, we've always taken our Toyota Sienna and our Nissan 350Z to Island Tire for servicing, and have always had a good experience.
Loyal Customer
Hilton Head Island, SC
Love you guys!!! Thanks for taking good care of my Toyota!
Loyal Customer
Hilton Head Island, SC
Always friendly and honest in treatment of customers
Loyal Customer
Hilton Head Island, SC
Rare and excellent service. Friendly and honest as well. No other choice comes close in the lowcountry.
Loyal Customer
Hilton Head Island, SC
Vince went above and beyond the call of duty to diagnose an AC problem in my Chevy SSR. He has won a customer for life!
Loyal Customer
Hilton Head Island, SC
Island Tire has the friendliest and Experienced staff I have ever dealt with. John at the front desk takes extra time to Explain what needs to be done to your car,(in Terms I understand),Approximately how long it will take and how much It will cost. Berry, the owner, has given me a ride home twice when I was unable to wait for my car. I would never go anywhere else for car service!
Loyal Customer
Hilton Head Island, SC
Fast,reliable service done by some of the friendliest people I have ever met. They have earned my trust by doing only what is necessary, not adding on a bunch of extras like so many other places do.
Loyal Customer
Hilton Head Island, SC
As always, first rate service and attention. Thanks to Kia and another gentleman who's name I cannot remember. Sorry
Loyal Customer
Hilton Head Island, SC
Needed 4 new tires for a road trip, leaving early the next morning. Tires were promised late afternoon. The wrong tires were delivered to the shop, but the guys worked late to get the right ones re-delivered and mounted that night. If they hadn't done that, we would have had a late start the next day and missed a scheduled event that evening. Island Tire "got it done" for us. Highly recommend this shop
Loyal Customer
Hilton Head Island, SC
We had an unexpected experience when we were driven to a restaurant while we were waiting for 4 new tires. Also the service was professional and quick.
Loyal Customer
Hilton Head Island, SC
Great guys, great service, keeping the home town feeling with fast efficient service. What else can you ask for.
Loyal Customer
Hilton Head Island, SC
I have recommended you to many people
Mike Miller
Hilton Head Island, SC
Thanks guys for all the hard work that went into my Xterra. It runs great!
Loyal Customer
Hilton Head Island, SC
Mike and Kia were wonderful ~ my car was experiencing brake problems and I was just back from a short vacation and needed to shop for the family arriving for the Christmas holiday. They shuttled me and my Christmas tree home and were able to fix my car that day!!
Loyal Customer
Hilton Head Island, SC
Great team/- great service!
Loyal Customer
Hilton Head Island, SC
Efficient as always. I trust Island Tire!
Loyal Customer
Hilton Head Island, SC
Superior service with a great attitude. I am a convert and will use Island Tire for future service as well as tires. Very helpful for a woman on her own to know there is an automotive shop she can trust!
Loyal Customer
Hilton Head Island, SC
Island Tire has been our go-to for car issues since we first started coming to Hilton Head 10 years ago. We trust them completely for all our vehicle needs. Highly recommend them.
Loyal Customer
Hilton Head Island, SC
Very professional. Highly recommended.
Loyal Customer
Hilton Head Island, SC
Island Tire, as usual in my experience with them, was knowledgable, fair and reasonably priced.
Loyal Customer
Hilton Head Island, SC
Thanks! Always great to go in and not miss a thing with work. WiFi and Coffee and a comfortable work table to open the laptop! These guys serviced my old truck for over 235,000 miles and our current vehicle for over 100,000 miles. A testament to a great shop!
Loyal Customer
Hilton Head Island, SC
I really appreciate the knowledge and honesty. I felt very comfortable driving the car back home to Florida.
Loyal Customer
Hilton Head Island, SC
You guys are great. The day I was in computers were crashed so things took a little longer. Bought 4 new tires so looking forward to excellent service in the future! Way to go!
Loyal Customer
Hilton Head Island, SC
Always treated very well, and the service is good
Loyal Customer
Hilton Head Island, SC
You are awesome- I trust you guys and your work. You don't talk down to me, but explain what I need to know.The service is excellent. I was going to the Hyundai dealer, but no more!! Thanks