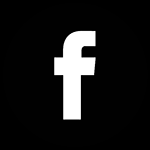 Monday-Friday: 8am to 6pm. Saturday: 8am to 12pm.
Island Tire - North End - (843) 681-2513
271 William Hilton Parkway -
Map & Directions

What Our Customers are Saying
Paige Rose
Bluffton, SC
Your team was so professional yesterday. New brakes all around, new front rotors, and an oil change. They even washed and vacuumed my car. I had forgotten what color it was. :) Thank You!

Judy Schaffer
Hilton Head Island, SC
As a matter of fact, all 6 (Porches) I have owned had your tires on them!
Lisa Carroll
Bluffton, SC
Last night I drove from Columbia to Bluffton in that huge thunderstorm gullywasher that hit. Whew! Thank goodness my husband had new tires from Island Tire on the truck. No hydroplaning, no problems.....just took it slowly. Thanks, Island Tire.

Andrew Hogan
Roanoke, VA
While vacationing at HHI, my vehicle broke down. I had it towed to Island Tire on a local's recommendation. My vehicle had a few problems and we ran out of time before I had to leave town to return from vacation. I had to leave it on the Island and drive back to Virginia. It was quickly repaired and the owner personally drove my car to my folks over 4 hrs away! The owner returned to HHI in a rental car and my car is running as strong as ever with 150,000 miles on it. Thank you Island Tire and Berry for your customer service and willingness to go above and beyond. A hand delivered vehicle by the owner... you don't find that just anywhere these days .

Ashton Kelly
Hilton Head Island, SC
I had a nail in my tire last week and went to Island Tire on the South End… everyone was so nice and got me in and out of there in less than 30 minutes.. Keep up the good work! :)
Loyal Customer
Iowa
On two separate occasions I came to your shop with a worrisome problem that ultimately proved to be minor. The first was a tire with a nail that had not perforated the tread and the second was a mushy brake that just needed a little brake fluid. You promptly and cheerfully looked at the problem and resolved it without charge even though my car has out-of-state (Iowa) plates. In fact, you declined offered compensation.
That level of courtesy and response is unfortunately rare these days and certainly should be commended.
We come annually to Sea Pines to stay in our condo at this time of year. We certainly will purchase our gasoline and any other service from you in the future and recommend your business to our guests and friends.
Thanks again and have a great holiday season!